This is a guest post from Kayla Nahi of Carrotmob, a nonprofit organization we love here at ACE. Kayla attended an ACE leadership training this past Spring, and will spend her entire summer working with the Carrotmob team. This fall, Kayla begins her year long term as a VP of Community Engagement at San Francisco's University High School, while also launching SFEYC, San Francisco Environmental Youth Council. Kayla hopes to encourage San Francisco Bay Area youth to be environmental stewards and take positive action for our environment.
Around the world, in over twenty countries, more than two hundred and fifty Carrotmob campaigns have taken place. In a Carrotmob campaign, a group of people offers to spend money to support a business, and in return, the business agrees to take an action that the people care about. Most campaigns have been supported by students and kids, through participating or working to get the word out about an event. Student led campaigns have been widely successful and had a profound impact.
Bangkok
The first student-run Carrotmob occurred in Bangkok in February 2010. Junior high and high school students of the International School of Bangkok wanted to incentivize the Villa Market to stop using incredibly harmful plastic bags. Before the Mob, the store was giving out 500,000 plastic bags a year. Plastic bags pollute the environment, poison the food chain, and kill over two hundred thousand birds each year. Students from the school's green club, the Green Panthers, motivated their fellow students and community to create the extremely successful Villa Market Carrotmob, our highest grossing Mob to date.
The deal: Bangkok's Villa Market agreed that if more than 500 people made purchases, they would stop using plastic bags. After a successful mob of 1,397 shoppers, and the supermarket posting record sales that day of $19000, the Villa Market officially stopped using plastic bags and now offers reusable cloth bags.
California
Students from a middle school in El Cerrito, California staged a Carrotmob at Mediterraneo, a local pizza parlor in Emeryville.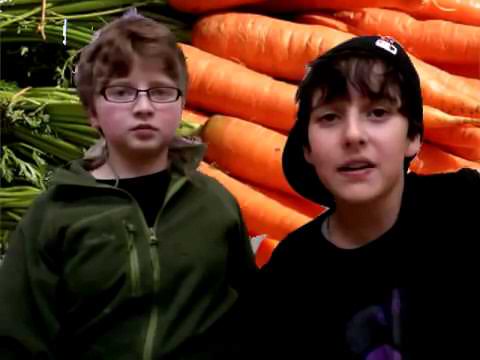 With the Carrotmob proceeds the business used over $2000 to upgrade its refrigeration equipment and purchase green packaging products. The remainder of the funds from the Carrotmob were donated to the Green Schools Initiative. The impact of the Carrotmob not only helped the businesses meet their Green goals, but also carried over to the Public Market at large, where it sparked a new composting program for the entire food court. The Emeryville food court now diverts 52 tons of compostable waste from the landfill each year.


Singapore
A Carrotmob in Singapore set the standard for explosive school participation. Chan Sau Yee, a second-year student at Temasek
Junior College (TJC), spearheaded the initiative with a group of seven schoolmates as part of a service-learning project under the College's leadership program. The group of students mobbed a bubble teashop in central Singapore. With $361 in tea sales and after factoring in profits from the sale of Carrotmob T-shirts to TJC students and a grant from a National Youth Council program, about $3,800 was raised. How did Sau Yee and her team manage to convince more than 300 of their schoolmates to take part in the Carrotmob? She said: "We experimented with many novel ideas to attract attention, including hanging carrot-shaped objects made from recycled materials all over campus and planting real carrots. Eventually our publicity efforts paid off, the excitement grew and many students were keen to be part of the Mob." In addition to a successful Carrotmob, the students at TJC raised awareness throughout the school on the importance of going green.
These are just a few examples of Carrotmob student led change. Students from around the world have been participating in and leading Carrotmobs, making big changes in their communities. They are living examples for the compelling fact that students have the power to change the world. So if they could do it, imagine the impact you could have.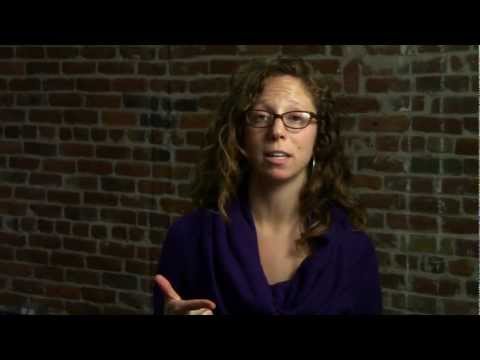 If you want to learn more visit our website, our Facebook page or follow us on twitter @carrotmob.
You can see why we love Carrotmob over here at ACE. Organizing a Carrotmob is free to set up and, whether you focus on the popular before-school coffee shop or local hangout, it's a great way to get an entire community involved in a cause with the dollars they're already spending.