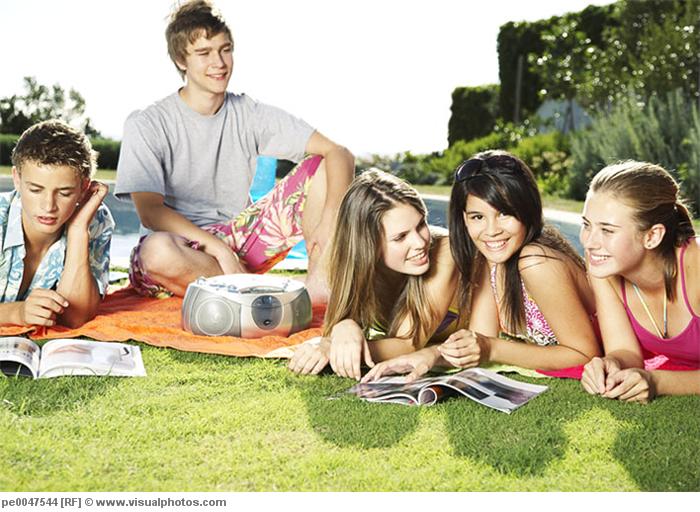 For most of us, it's almost summer vacation, and some lucky ones among us have actually on summer break for a few weeks now. Are you wondering what to do with your summer vacation, besides hanging out by the pool, of course? Read on for a few fresh tips for making the most out of your glorious three months off. Let's make this the greenest summer ever!
1. Do low impact activities. Head to the local beach or park for a picnic lunch, map out a trail and go for a hike or have a good old-fashioned barbeque (with veggie burgers, of course!). With plenty good friends, you don't have to use a lot of energy to have a lot of fun.
2. Hit up a farmer's market. Summer's a great time to eat fresh, local and in season fruits and veggies. Grab your reusable shopping bag and your best buddy and head to your local farmer's market. When you head home you'll have all the supplies to create a delicious low-impact meal.
3. Keep it cool, but not too cool. While chilling in an air-conditioned house feels good when you need to beat the heat, remember that AC systems use a lot of energy. To save cash money and the earth make sure you turn up the thermostat a few degrees on your AC unit when it's use. And of course, turn it off when you leave the room.
4. Take the two mile challenge. Walk or bike to every place you go that is less than two miles away. Not only will this cut down your personal carbon footprint, it will feel great to get outside and move around.
5. Roll with the homies. Summer isn't complete without a good road trip. So before you hop in the car and crank the tunes, map out the most fuel efficient route. This will help you save gas on your trip. Also, recruit as many people as there are seat belts to roll with, the more the merrier!
Have a summer tip we didn't think of? Tell us! Post your favorite eco-friendly summer activity on our Facebook.